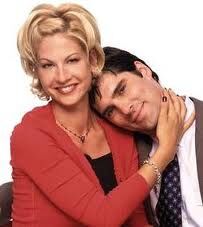 Welcome to the Dharma and Greg Wiki
Dharma & Greg is an American television sitcom that aired from September 24, 1997, to April 30, 2002.It stars Jenna Elfman and Thomas Gibson as Dharma and Greg Montgomery, a couple who married instantly on their first date despite being complete opposites and knowing virtually nothing about the other.
Describe your topic
Write a description about your topic. Let your readers know what your topic is about and add some general information about it.
Latest activity